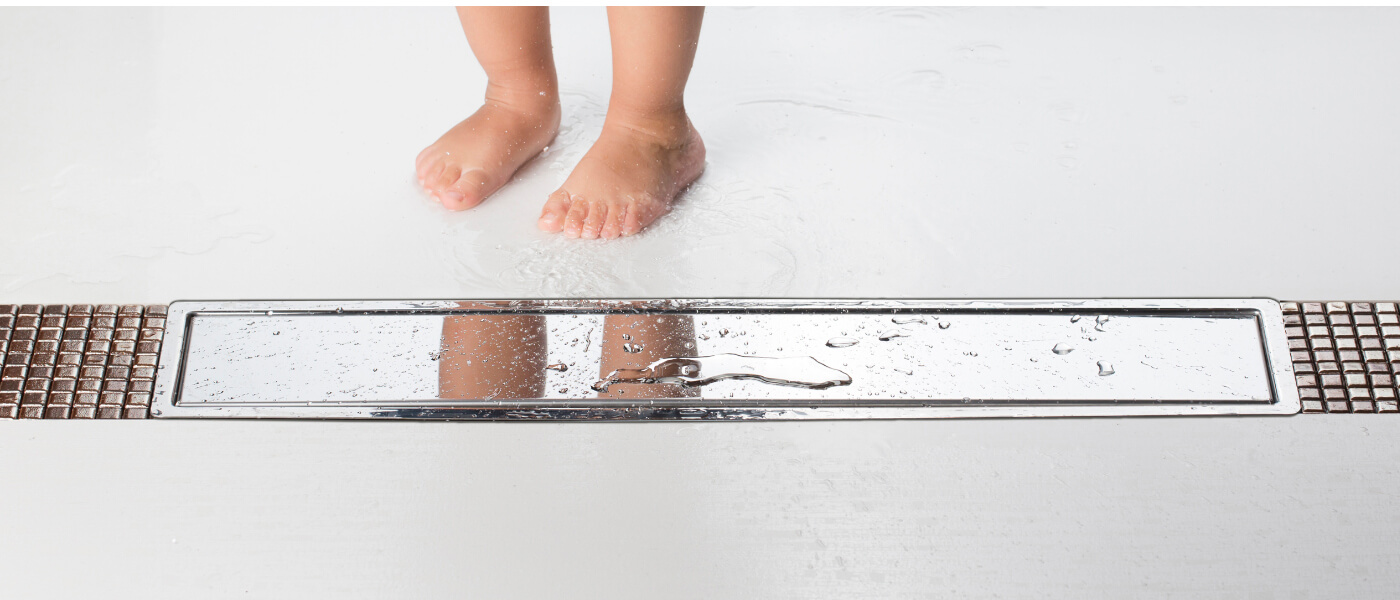 Stainless Grates
All products are made of AISI 304 stainless steel, which makes them highly resistant to corrosion and wear and tear. They are easy to maintain and have an excellent hygiene performance. All these
features allow to extend the warranty period to 20 years.
ACRILAN SA is the sole representative of FERPLAST SRL for Greece and Cyprus.

Image:

Heading:

TOP VALVE

Description:

The valve consists of two parts: a rigid thermostatic polymer body and a silicone valve specially designed to open under gravity during normal water flow. During the standby phase the valve remains closed, preventing the escape of strong and unpleasant odours from the drain. When the valve is under reverse pressure due to a potential backflow, it seals off, preventing overflow.
Dimensions:

2,50x0,10m
2,00x0,10m
1,50x0,10m
0,90x0,10m
0,60x0,10m
0,30x0,10m
0.13x0.13 m
0.15x0.15 m
0.20x0.20m

Material:
Image 1:

Image 2:

Image 3:

Image 4: